Black Americana Art Humor Wall Plaque Artwork Bowling Ball Pins Alley Timely Products Hadley 1947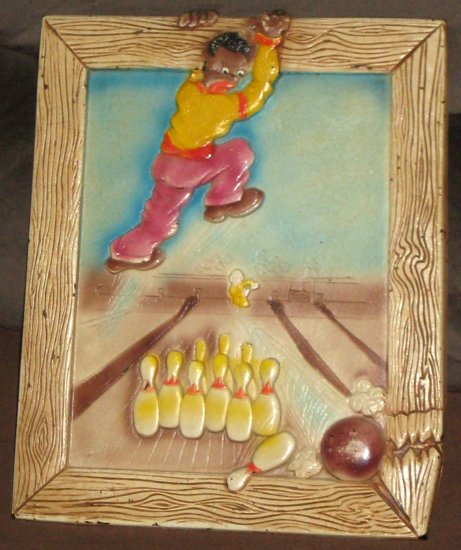 Black Americana art wall plaque - copyright 1947 by Timely Products Mfg. Co.
- Measures about 9" x 11"
- It is three dimensional and is made of some type of heavy plastic material.
- Has 2 hooks on the back for hanging.
- The artist of this piece is "Hadley" and their name is in the bottom left corner.
- Has some wear & chipping but for it's age is in very good condition. Has nice color and gloss.
Other Products from
jigsaw-puzzle-palooza
(View All)