The Smurfs 55 Piece Wood Jigsaw Puzzle Wooden Smurfette Smurf Milton Bradley MB Peyo 1982 Complete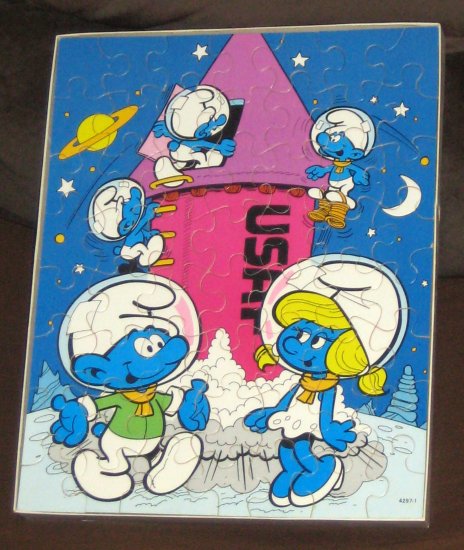 55 piece Genuine Wood Jigsaw Puzzle by Milton Bradley - item 4297-1. Dated 1982.

Completed size is about 11" x 14".

The puzzle is COMPLETE and in VG-EX condition with some minor wear and a bit of a musty smell. The box, with inside liner, is in good condition with some damage and staining (appears to be mildew). NO mildew on the puzzle itself.
Other Products from
jigsaw-puzzle-palooza
(View All)