2001 Nascar Race Schedule + Signs Jeff Gordon Pepsi Frito Lay Chevrolet Monte Carlo 24 Sealed Pad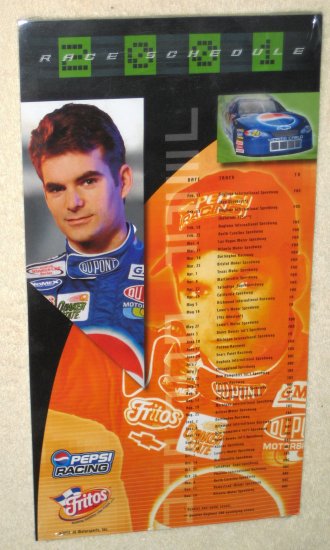 This is a sealed pad of 2001 Nascar race schedules. The pad is about 3/16" thick and they are poster type paper thickness. How many are in the pad? 50? 100? I'm not sure. They measure about 7½" x 14".

Also included are 3 point of purchase cardboard signs that measure 5" x 16.
Other Products from
jigsaw-puzzle-palooza
(View All)