Don Mattingly Topps Collector's Edition Ritz Crackers All Star Baseball Cards Uncut Sheet 1989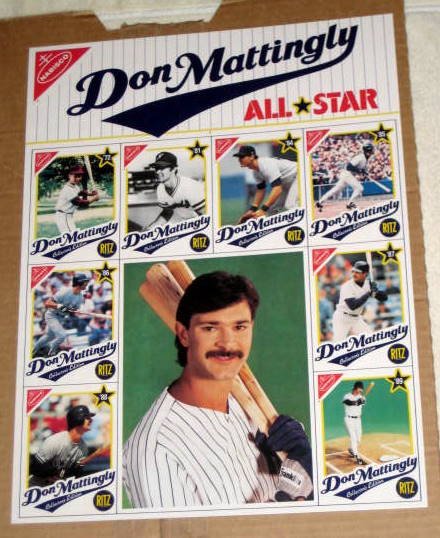 Uncut sheet of 9 individual cards. 8 of the cards measure about 2½" x 3½. The other is about 5" x 7". The full sheet measures about 10½" x 14". The card set highlights the career of Don Mattingly from childhood (1972) through 1989. The smaller cards give written highlights while the large card has career statistics.

In excellent condition. The only flaw I see is on the back top right corner is a small discolored spot - dated 1989.
Other Products from
jigsaw-puzzle-palooza
(View All)