Disney Company D Cast Exclusive T-Shirt - Size XL - Tee - Santa - Christmas - NEW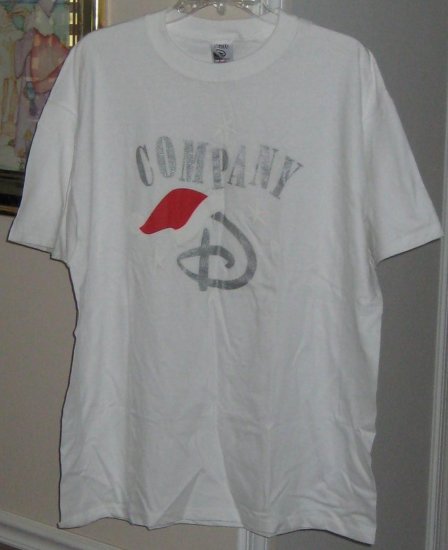 *Size XL / X-Large / Extra Large.
- 100% cotton preshrunk.
- NEW, never worn, without tags.
- Made by Fruit of the Loom.
- Some red from the hat has slightly bled into the white part of the hat. Also, the shirt at one time must have been folded so the red of the hat touched the star and the red color bled onto the star (see photos).
Other Products from
jigsaw-puzzle-palooza
(View All)