Cal Ripken Jr Cover - The Washington Post Magazine - 1992 - Baltimore Orioles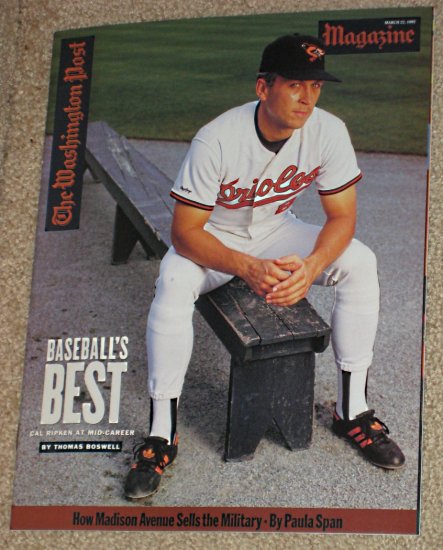 *This magazine is/was a supplement to the Sunday edition of the Washington Post newspaper.

*This edition is dated March 22, 1992 and features Cal Ripken Jr. on the cover.

*Measures approximately 8" x 11".

*In excellent condition.
Other Products from
jigsaw-puzzle-palooza
(View All)