Snoopy Doll Size Wire Frame Beach Chair Lawn Director's Deck Peanuts Gang Schulz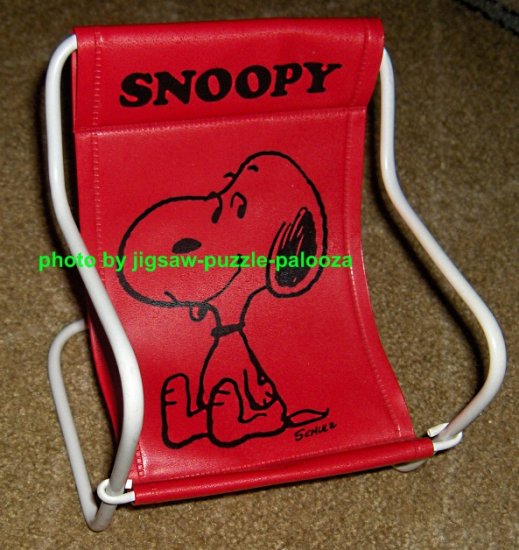 *Measures about 8" tall and 6" wide.

*The frame is made of plastic coated bendable wire. The seat is vinyl / plastic.

*In very good condition with some slight discoloring on the wire frame.

*Dated 1958 but I believe that to be some kind of copyright date and has nothing to do with when the chair was produced.

*Made by - "Another Determined Production"

*Licensed United Feature Syndicate item.
Other Products from
jigsaw-puzzle-palooza
(View All)