17 Inch Plush Rudolph the Red Nosed Reindeer Musical Prestige 1999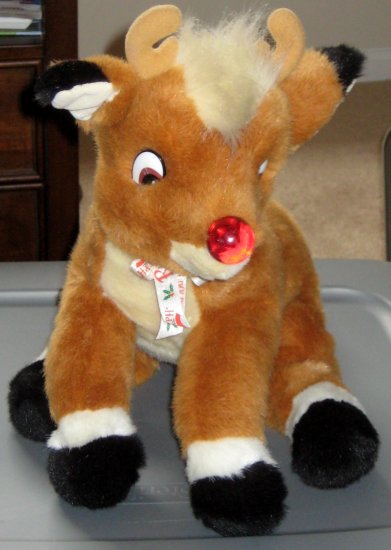 17" plush Rudolph the Red Nosed Reindeer
- Made by Prestige - dated 1999
- In very good condition with some nose & eye scuffing and a very light pink stain on the belly.
- Lighted nose & music currently work but the batteries are not replaceable.

NOTE: No way to know how long the batteries will last. If working light & music are important please use "Contact Seller" and, at that time, I'll check if still working or not.
Other Products from
jigsaw-puzzle-palooza
(View All)